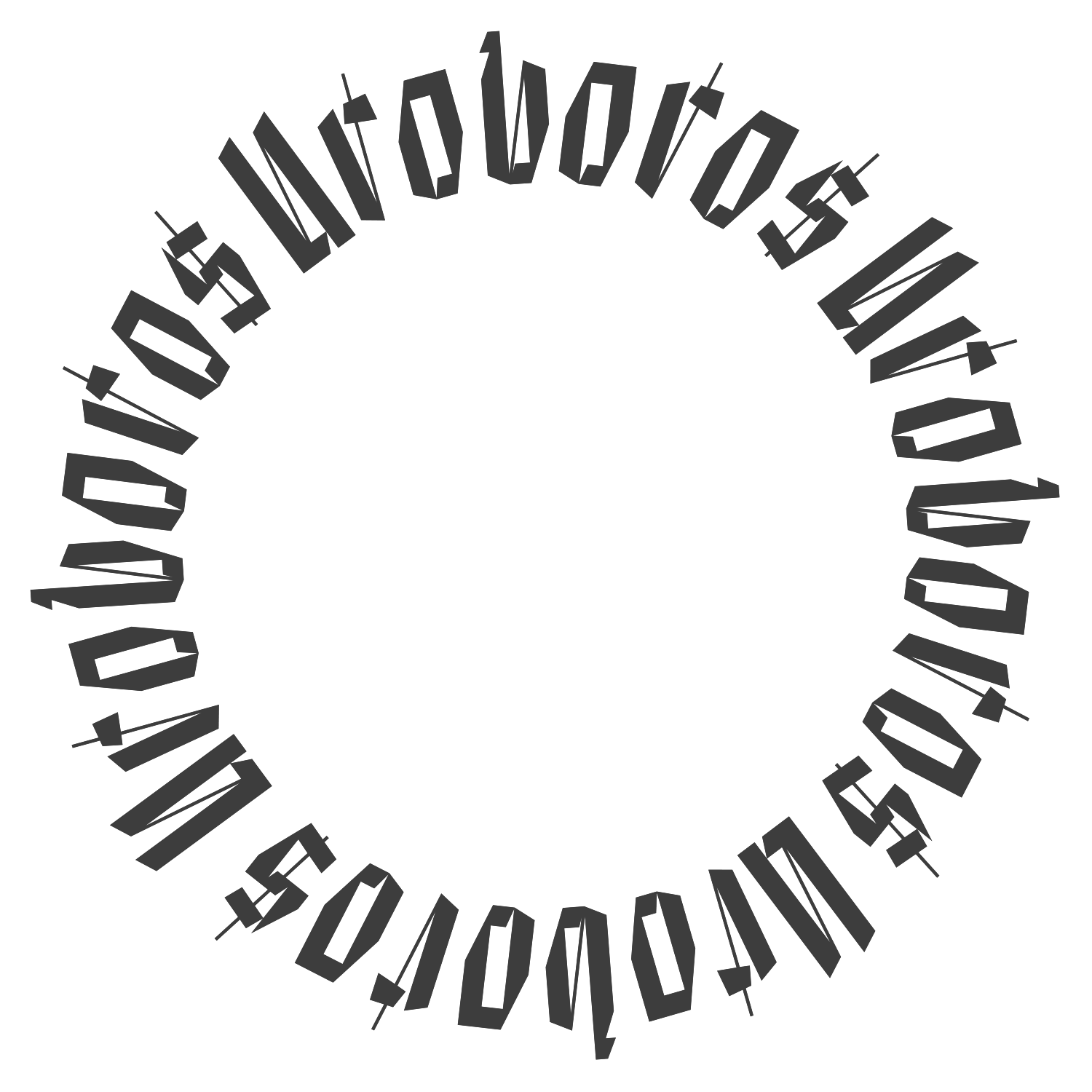 Uroboros is an annual festival for artistic & design research experiments with diverse means of living with and caring for more-than-human ecologies.
Our co-creative inquiry and activities are inspired by the symbol of Uroboros – a self-devouring serpent that changes its shape and form in an eternal cycle of re-creation, using its own body as fuel. The Uroboros embodies contemporary social, environmental, and political frustrations: it offers a promise of new beginnings as well as endless returns; a willingness to move forward as well as the inability to break out of the normative, extractivist practice of business as usual.
The long-term Uroboros program aims to nurture a globally distributed network of contributors interested in exploring various shapes and forms of creative practice-based inquiries into more-than-human relationalities and tensions. The Uroboros circle is always open to new inputs and provocations. The best way to join us is the upcoming Uroboros festival that happens in November 2nd-4th and December 7th-9th 2023, in Prague and online.
Since the first festival edition in 2020, the Uroboros festival has been kindly supported by various funders, partners and friendssss including: The City of Prague, Czech Ministry of Culture, Abakus Foundation, Petrohradská collective, Ocean Archive, Fresh Eye, Fotograf Festival, Film and TV School of Academy of Performing Arts in Prague (FAMU), Aalto University, Brno University of Technology – Faculty of Fine Arts (FaVu), Czech Technical University in Prague (CVUT), UMPRUM, The Academy of Fine Arts in Prague (AVU), CreaTures project, HYB4, Kasarna Karlin, Tactical Tech, Fiber festival, .ZIP space, AIxDesign, and DOX Center for Contemporary Art.
Archive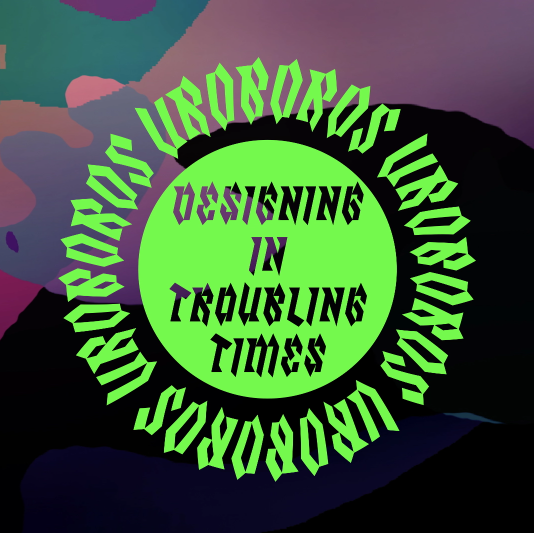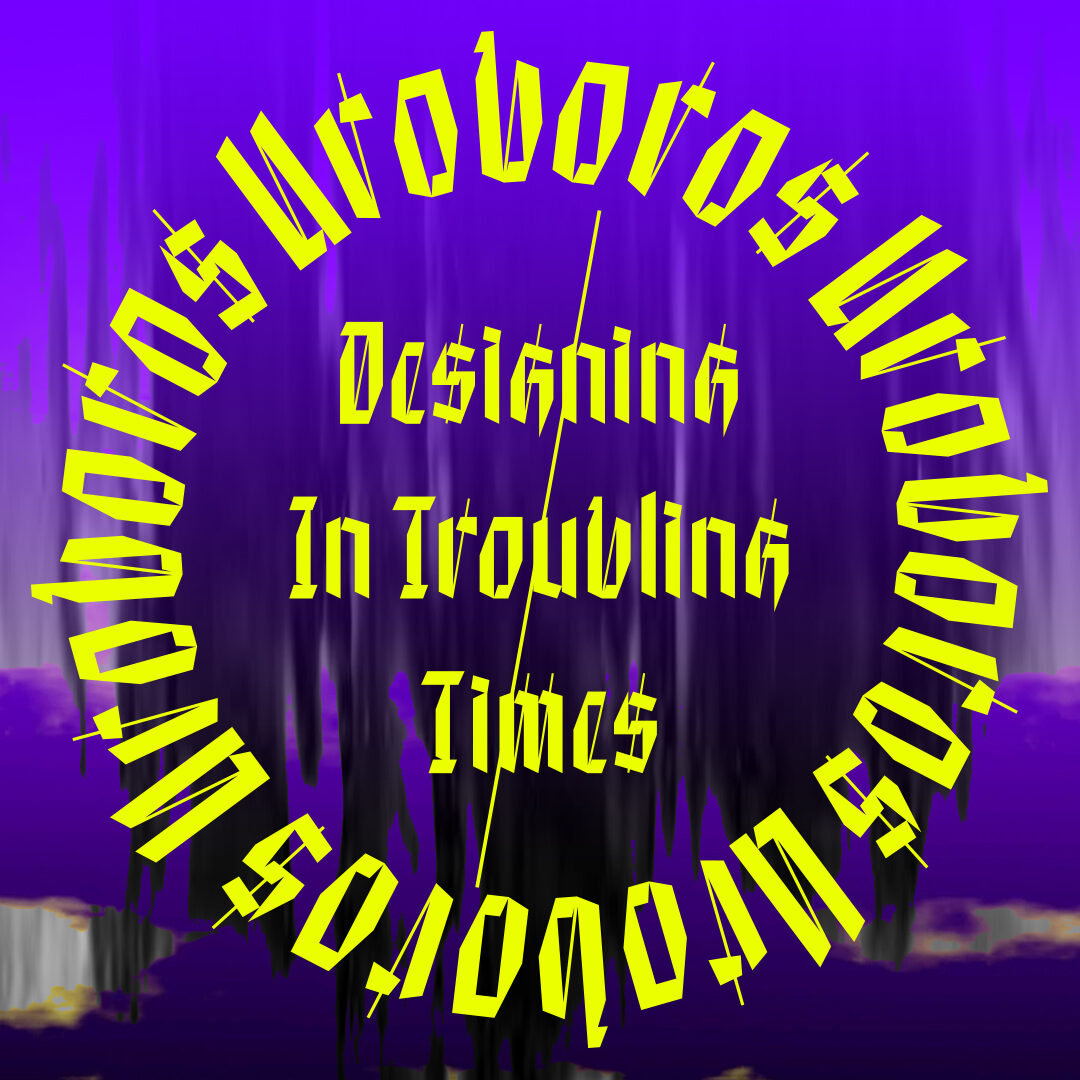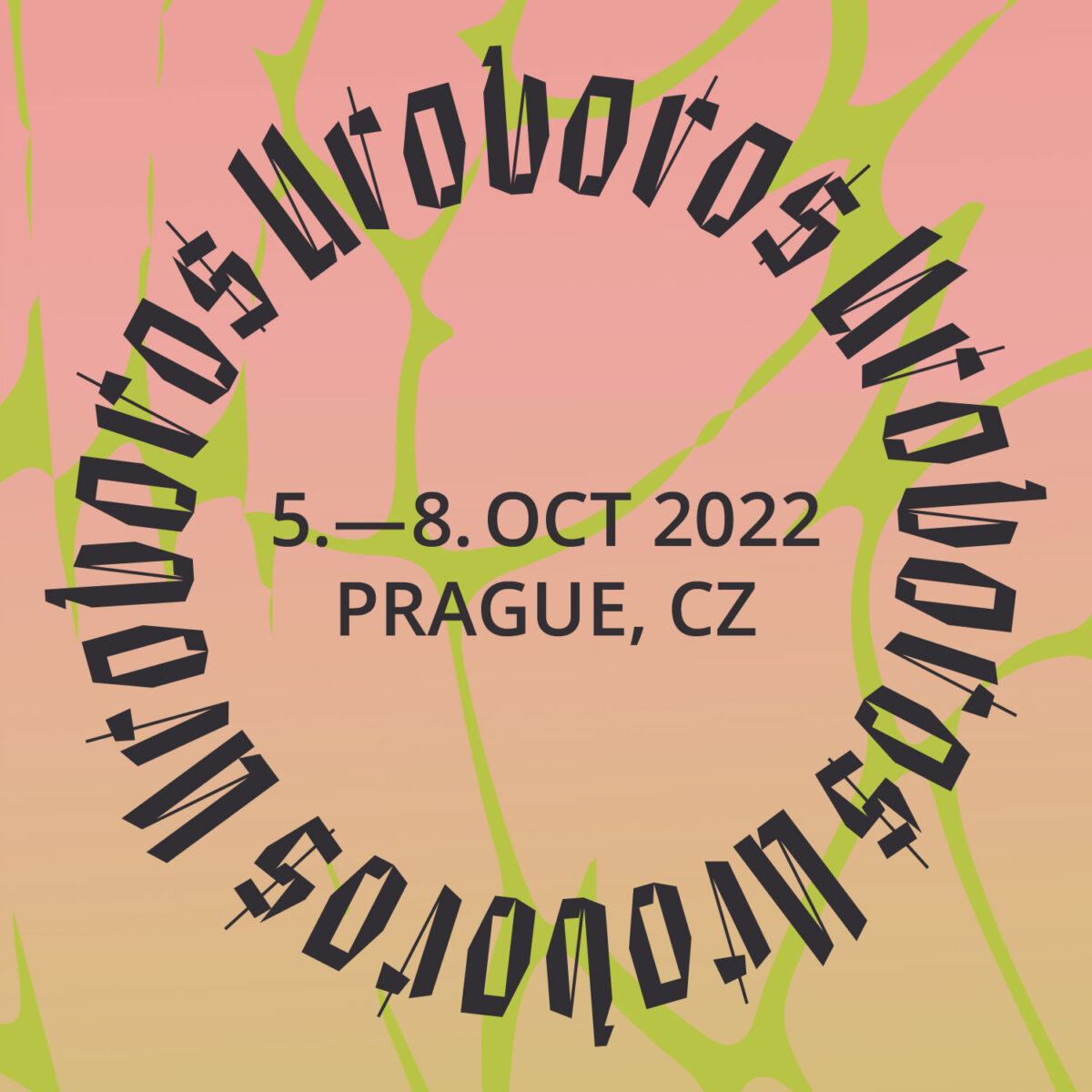 Meet the Uroboros snakecore:
Markéta Dolejšová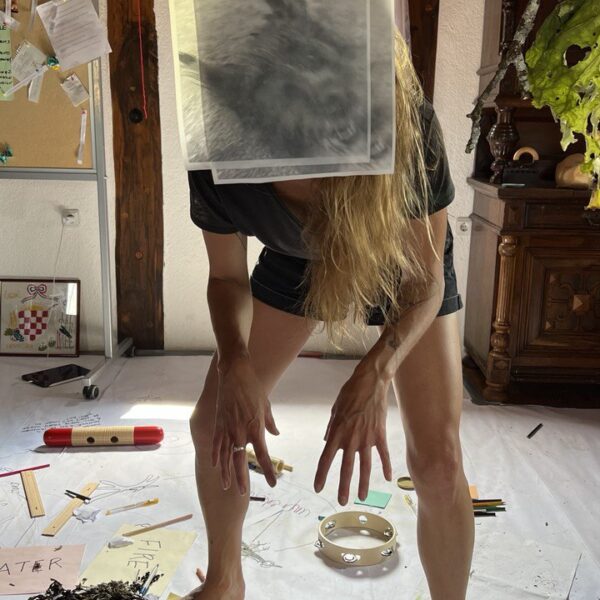 Markéta Dolejšová is a design researcher and curator experimenting with feral, relational ways of knowing and doing, often in multispecies settings. She is currently affiliated as a postdoctoral research fellow at Aalto University – School of Arts, Design and Architecture (FI) where she helps to sprout a practice-based inquiry into more-than-human epistemologies and data (Open Forest) and teaches experimental design research. Previously, she worked with the CreaTures – Creative Practices for Transformational Futures EU project (2020-22) where she led the Laboratory of experimental artistic productions. Markéta has co-founded several art-design research initiatives including the Uroboros festival, the Open Forest Collective, the Feeding Food Futures network, and the Fermentation GutHub.
Lenka Hámošová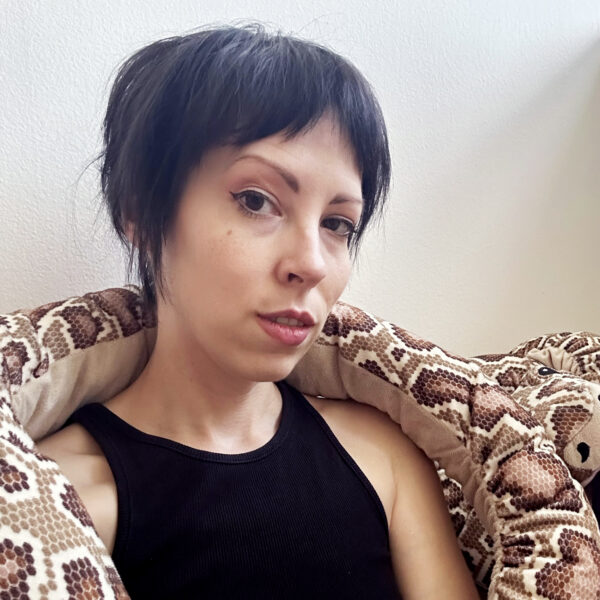 Lenka Hámošová is a visual artist and researcher focusing on synthetic media and the use of artificial intelligence in artistic practice. As part of her PhD at the Academy of Performing Arts (FAMU) in Prague, she is specifically interested in the collective perspectives of human-AI co-creation and experimentation with participatory approach for AI-assisted media synthesis. She also explores ways of interdisciplinary collaboration in her educational and research activities related to the activities of the Uroboros collective (Uroboros Festival), of which she is a co-founder. 
She graduated from the Master's programme in Design at the Sandberg Institute in Amsterdam and Visual Communication at the Academy of Fine Arts in Bratislava. She has initiated creative AI meet-ups in Prague, designed an educational set of brainstorming AI/ML cards Collective Vision of Synthetic Reality and is starting teaching her own course on AI in artistic practice at Centre for Audiovisual Arts at FAMU Prague. In the past she has taught at various visual arts programmes such as MA Future Design at Prague City University and Digital Arts at Academy of Fine Arts and Design in Bratislava.
Michal Kučerák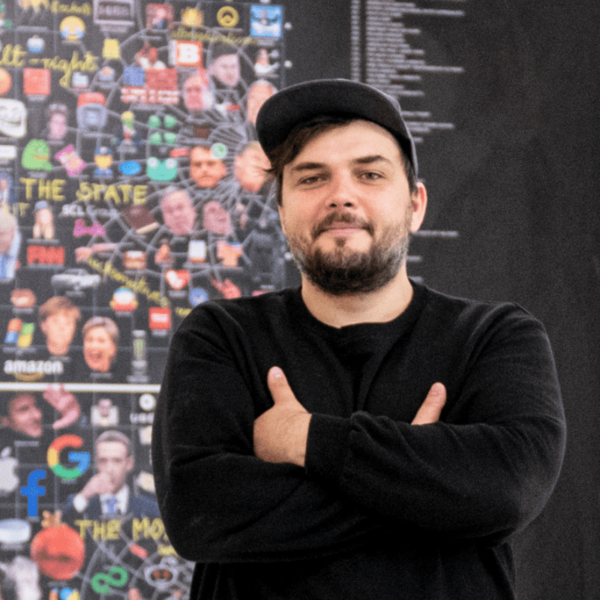 Michal Kučerák is a researcher, lecturer, and curator with a particular emphasis on art mediation and digital projects. Presently, he is actively engaged with a contemporary art foundation TBA21, where he contributes to their digital team, specializing in digital research and projects, specifically Ocean-Archive.org (TBA21–Academy). Additionally, he is pursuing his PhD studies at the Faculty of Fine Arts, University of Technology in Brno. Michal initiated a research exhibition project called #DATAMAZE (DOX Centre for Contemporary Art, 2018-2022), which revolves around enhancing digital and data literacy through the medium of contemporary art and design. He co-organizes Uroboros festival focused on socially engaged design and artistic practice. You can find him in his studio at Petrohradská kolektiv (Prague, CZ).
Enrique Encinas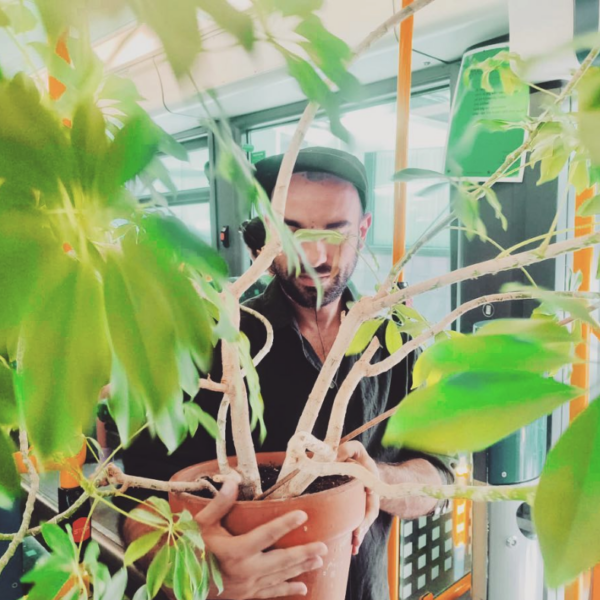 Enrique Encinas (they/he) is a design researcher exploring the patterns and textures formed by (other than) + humans and technologies through creative, critical and collaborative practices. He works as Associate Professor in Interaction Design at the Oslo School of Architecture and Design (AHO). They have co-lead projects involving governmental, artistic and educational institutions such as the European Union Policy Lab, the Centre for Contemporary Culture in Barcelona (CCCB) or SpeculativeEDU.
Chewie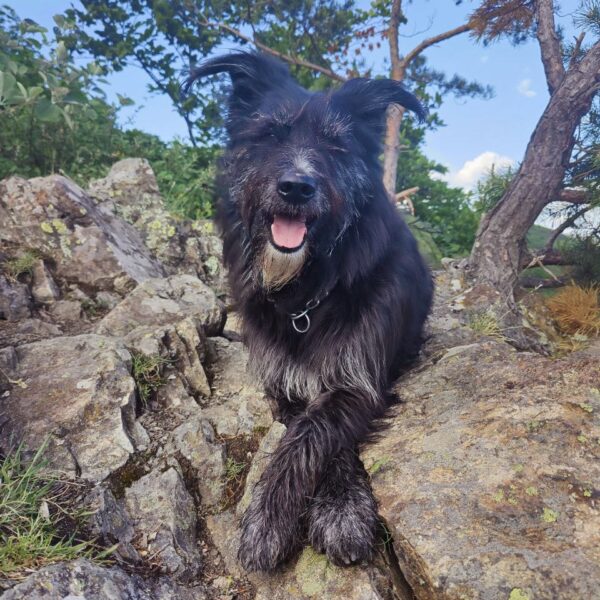 Chewie is a forest guide living and thriving in Central Bohemia, in the protected landscape area Křivoklátsko. Since 2021, Chewie has been a core member of the Open Forest Collective where he contributes to feral explorations of more-than-human ecologies and leads a series of experimental walks in the Křivoklátsko forest. Through his kind guidance, Chewie helps other collective members and contributors to learn about diverse multispecies relationalities and spatiotemporalities of care that make up a forest. As part of the Uroboros Collective, Chewie helps to organise the annual festival, in 2023 with his own program section Chewroboros.