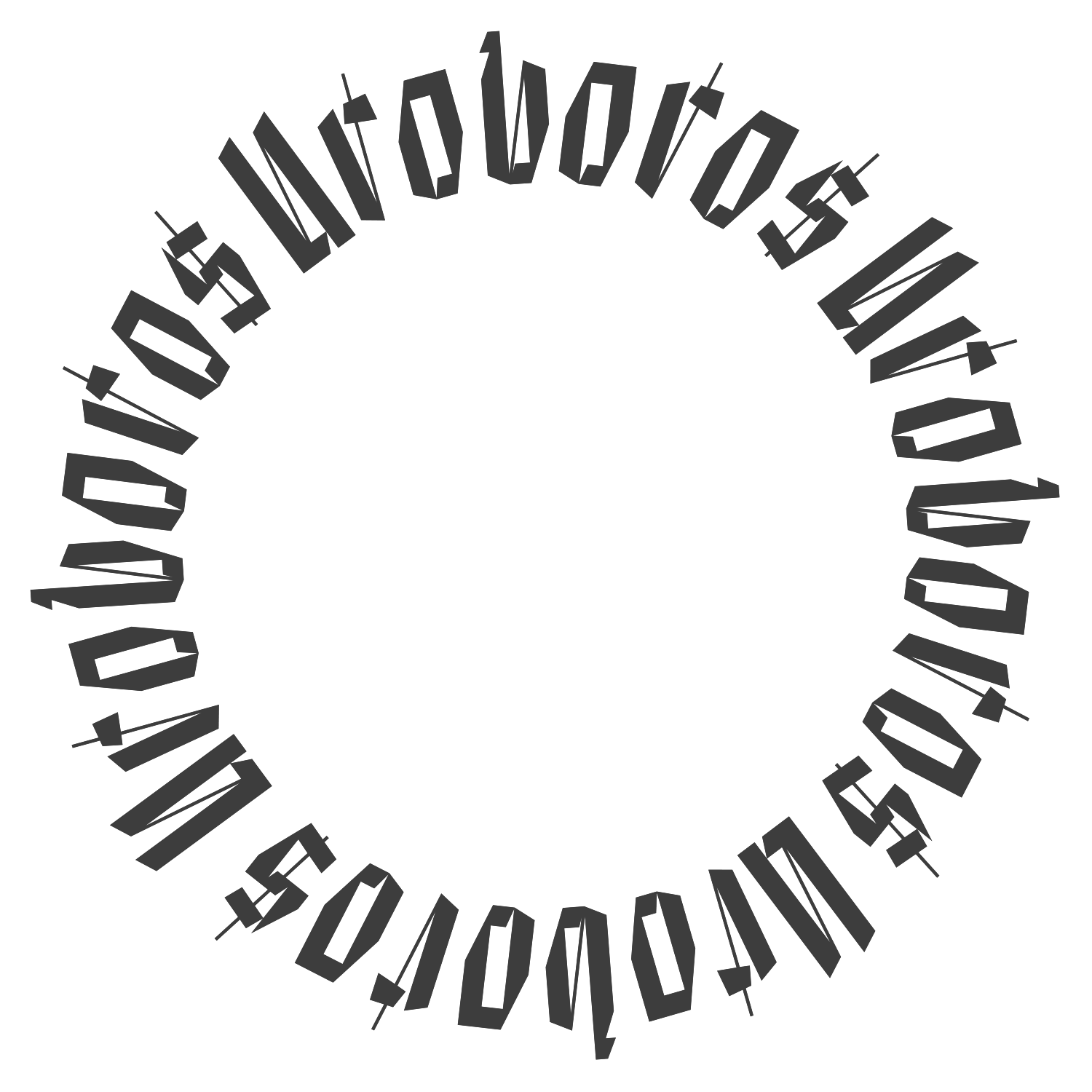 Where and when does the festival happen?
The Uroboros 2023 festival unfolds in two acts, starting in 2-4 November in the premises of Petrohradská Kolektiv and following in 7-9 December as a collaboration with the Fresh Eye platform and Fotograf festival situated in the National Gallery Prague, Krenovka and other venues in Prague.
What's on the program?
The 3-day program in Petrohradská (2-4 November) offers a series of performative rituals, dérives (drifts), listening encounters, living installations, workshops, noise concerts, and other experimental engagements addressing topics in more-than-human care, synthetic sensing, liquid identities, forest futures, and more. Check the festival program for more details. The December festival program involves five co-creative workshops exploring the feral nature of synthetic media in the context of multispecies AI co-creation (details to be announced)
What about tickets & registration?
All festival events are participatory and open to creative engagements of anyone interested in these topics. The festival program in Petrohradská is accessible for free, without any registration – just come in and join the more-than-human ecology of feral bodies and synthetic rituals unfolding in the Petro spacetime.  Participation at the five December workshops is based on an open call which will be published soon (participation is free, without fee).
Who's behind the festival?
What's the history of Uroboros?
The Uroboros project was initiated in 2019 by a group of friends based in Prague, Czech Republic, and officially released in May 2020 with the inaugural Uroboros festival. The first festival edition was organised as a 4-day hybrid online/offline event and brought together over 600 designers, artists, researchers, and creative practitioners from around the world. Inspired by this interest, we decided to extend Uroboros from a one-off festival into a long-term project, re-imagining Uroboros as an annual festival series accompanied by various collateral events. In 2021, the festival was again held in a hybrid format (mostly due to Covid-19 restrictions) but this time spread over a period of 14 days and joined by more than 2800 participants. The 2022 festival moved away from the screen and took place mostly in-person, with a few online/hybrid events to enable access for remote audiences. We set our base in three main festival venues: Kampus Hybernská, Kasárna Karlín, and DOX Center for Contemporary Art to engage in art and design research experiments exploring the main festival theme Shedding the Skin. Apart from the annual festival, the Uroboros Collective runs a long-term program of collateral events and shorter experiments, including the Uroboros Loops.
What's the language of Uroboros?
The Uroborosians speak many languages, some known, some not. Still, most of the 2023 festival events are held in English, some in Czech and Slovak (check the festival program for details of each event).
Why "Uroboros"?
Uroboros, or Ouroboros, is a mythical serpent devouring itself and changing its form in an eternal cycle of re-creation, using its own body as fuel. The ambiguous symbol of the Uroboros captures contemporary social, environmental, and political frustration: it is a promise of new beginnings as well as endless returns, embodying a willingness to move forward but also the inability to break out of the old, extractivist practice of business as usual. The Uroboros symbol inspires our art and design inquiry into contemporary eco-social shifts and more-than-human relationalities.
More questions?
Didn't find an answer to your question? Send an email to festival@uroboros.design and we will get in touch with you as ssssoon as possible.