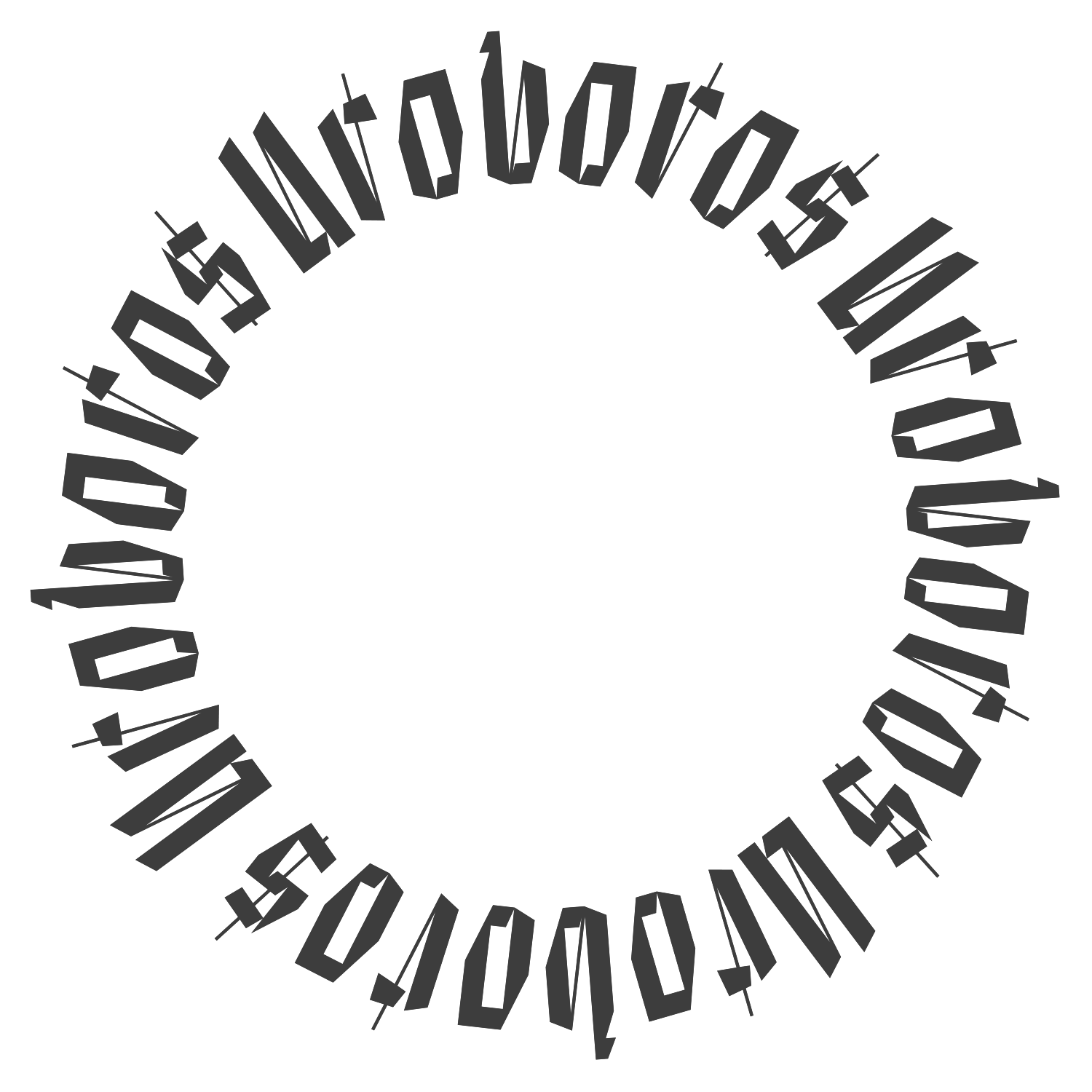 Performative Dialogues with AI
Krenovka Cultural and Community Center, Husitská 22, Prague 3
CALL FOR PARTICIPANTS ~ DEADLINE 20.11.2023
8 Dec Fri 16:00 CEST
–
9 Dec Sat 14:00 CEST
REGISTER
#performative #dialogues #artificialintelligence #algorithmicresistance #humanAIco-creation


The Fresh Eye platform for visual culture studies and the Uroboros festival of socially-engaged art and design invite the general public, artists, students and experts in the field of media, graphic design and communication technologies to participate in the two-day workshop meeting dedicated to the development of critical discussion and practical reflection of the production, application and experimentation with artificial intelligence.
The program explores the forms and possibilities of collaborative relationships between humans and algorithms. It focuses on moments of deliberate collaboration as well as moments that go off track and out of control. Rather than seeing algorithmic culture as separate from human culture, it examines how algorithms affect our bodies and senses. Last but not least, the workshop series opens up questions concerning the critique of artificial intelligence and explores the possibilities of involving AI in the creative process, not only at the level of generating results but also at the very stages of formulating ideas, thoughts and research plans.
The international program will take place on Friday, December 8 and Saturday, December 9 at the Krenovka Cultural and Community Center, Husitská 22, Prague 3. It will offer three free workshops in English without interpretation and the final discussion. We are looking for participants interested in joining the full program on both days.
Please, apply with a short motivation text (max. 250 words) and a bio/ portfolio through the interactive form available in the call and on the Fresh Eye website by November 20, 2023.
The event is part of the Uroboros Festival 2023, the first part of which takes place on November 2–4, 2023 at Petrohradská Kolektiv, Petrohradská 13, Prague 10. For the fourth time, the festival becomes a platform for meetings of artists, designers and researchers combining their interest in the eco-social transformation and new technologies, which they subject to critical reflection in an attempt to find new forms of collaboration and mutual understanding.
Eryk Salvaggio
Eryk Salvaggio is an interdisciplinary design researcher and new media artist. His work explores emerging technologies through a critically engaged lens, testing their mythologies and narratives against their impacts on social and cultural ecosystems. His work, which focuses on generativity and artificial intelligence, often exposes the ideologies embedded into technologies. His work has been curated into film and music festivals, gallery installations, and conferences (such as DEFCON 31 and SXSW). The work interrogates generative AI through a blend of cybernetics, visual culture & media theory, with a critique grounded in resistance and creative misuse, highlighting the gaps that emerge between the analog and digital, such as datasets and the world they claim to represent.
Eryk has since worked with partners including AIxDesign's Story & Code program, the AI Village at DEFCON 31, Space10, the Australian National University, the Swiss National Science Foundation, the Wikimedia Foundation, the Internet Archive, and the National Gallery of Australia. His work has been published in academic journals such as Leonardo, Communications of the ACM, IMAGE, Patterns, and by art publishers including DAHJ Gallery, the Furtherfield gallery (London), Turbulence (Boston), Rhizome (New York) and 10th Floor Design Studios (San Francisco). His artwork has been included in pieces with the BBC4, The New York Times, ArtForum, NBC News, Neural, Dirty, and Mute Magazine.
His work has been exhibited at Michigan State University Science Museum, the UN Internet Governance Forum, Eyebeam, CalArts, Brown University, Turbulence, The Internet Archive, and in books including Jon Ippolito & Joline Blais' At the Edge of Art, Alex Galloway's Protocol: How Control Exists After Decentralization, and Peter Langford's Image & Imagination. He has presented talks, keynotes and works at SXSW, DEFCON 31, the Systems Research & Design Conference (RSD10&11), the Advances in Systems Sciences and Systems Practice Conference (2022), Melbourne Design Week (2021), MIT Press (2021), the University of St. Gallen (2018), California College of the Arts (2018, 2019, 2020), the University of Maine, RightsCon (2020), and Gensler San Francisco (2017). As a Wikipedia Visiting Scholar at Brown University, he created the article on Algorithmic Bias in 2016.
Eryk has taught at the Elisava Barcelona School of Design and Engineering, RIT, and Bradley Universities, and has given talks or lectures at NYU, the University of Cambridge, Aarhus, the University of Copenhagen, and Northeastern. He holds a Masters in Media and Communication from the London School of Economics and a Masters in Applied Cybernetics from the Australian National University. He earned two concurrent undergraduate degrees, in New Media and Journalism, from the University of Maine, where he was listed as visiting faculty as an undergraduate based on his early interactive, online net.art work.
festivals, gallery installations and conferences.
Laura Juliane Wagner
Laura Juliane Wagner (she/her) is an interdisciplinary designer currently working as research associate as part of the project KITeGG, which aims to sustainably anchor AI in design education. As part of her role, she is also co-heading the school's lab for artificial intelligence and robotics, encouraging designers to combine applied technology with traditional and technology-independent skills. With the aim of exploring ways to appropriate technology through creative and artistic practice, she teaches design students through various theoretical and practical workshop and seminar formats.
Lenka Hámošová
Lenka Hámošová is a visual artist and researcher focusing on synthetic media and the use of artificial intelligence in artistic practice. As part of her PhD at the Academy of Performing Arts (FAMU) in Prague, she is specifically interested in the collective perspectives of human-AI co-creation and experimentation with participatory approach for AI-assisted media synthesis. She also explores ways of interdisciplinary collaboration in her educational and research activities related to the activities of the Uroboros collective (Uroboros Festival), of which she is a co-founder. 
She graduated from the Master's programme in Design at the Sandberg Institute in Amsterdam and Visual Communication at the Academy of Fine Arts in Bratislava. She has initiated creative AI meet-ups in Prague, designed an educational set of brainstorming AI/ML cards Collective Vision of Synthetic Reality and is starting teaching her own course on AI in artistic practice at Centre for Audiovisual Arts at FAMU Prague. In the past she has taught at various visual arts programmes such as MA Future Design at Prague City University and Digital Arts at Academy of Fine Arts and Design in Bratislava.